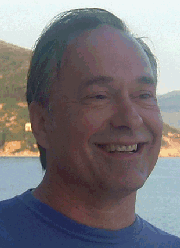 Mini Biography
I was born in Canada (raised in Montreal) but had many of my significant spiritual experiences in England during the five years I lived there. From about the age of 18 I was seriously involved in spiritual search and worked with Gurdjieff groups and Sufism. I was opened in 1972 in Bristol. For many years I struggled with what I saw as a narrow-minded and cultish view of spirituality at the grassroots level of Subud, but I accepted the available circumstances and tried to work on my own flawed attitudes. In the 1980s I relocated to Canada, worked for a time as a helper, but still found myself frustrated by various aspects of Subud culture. That being said, I never wanted to replace the latihan, nor did I want to convert anybody to another way of thinking.
My own professional background has included a number of different creative endeavors such as writing/publishing two books on art, documentary film scripts, work in media, fiction, and fulltime teaching at art colleges and universities in Vancouver in the areas of film studies, art, design studies, and literature. I?ve worked on art & healing ventures and the therapeutic uses of movies (as consultant and lecturer).
These days I am very interested in helping to counteract general cynicism (most of my students are 18-25) and helping to keep alive students? own feeling of hope and creativity. For example, one general question I have introduced into groups has been ?Can Imagination Make a Difference?? in looking at serious world problems. I work too much at different jobs, which has negatively affected my group participation, so a chance to serve through Subud Vision is welcome.